People with disabilities are being forced to share homes or risk becoming homeless after a change to disability accommodation rules.
Amy Tobin, a champion para-athlete, lives alone but worries she'll be homeless within weeks after a backflip on her current housing arrangement.
The 29-year-old, who has cerebral palsy, moved into specialist disability accommodation (SDA), a purpose-built home at Pimpama on the Gold Coast, 18 months ago.
She said at the time, the National Disability Insurance Scheme (NDIS) provider verbally assured her she would be the sole occupant, but that's now changed.
"We are basically just told we have to share and that's the end of that," Ms Tobin said.
"I don't think people should be forced to share if they were sold on the provision that they could live independently."
NDISP, the provider Ms Tobin leased the home through, said 17 of its other Queensland tenants were in the same boat after the National Disability Insurance Agency (NDIA) — the independent body that implements the NDIS — changed the specialist disability accommodation guidelines.
The policy is designed to protect vulnerable Australians from being overcharged.
NDISP director Darryl Richards said providers had previously been able to claim their tenant's entire NDIS housing budget to allow people to live alone.
But in July, the NDIA began enforcing a "per participant" cap on the amount they were able to claim for a house.
The three-bedroom home where Ms Tobin has been living has a maximum "per participant" price of $42,000 per year, but NDISP had been claiming her full $90,000 annual NDIS housing allocation to enable her to remain as a sole occupant.
Mr Richards said the homeowner was satisfied with that arrangement, despite being able to potentially generate $42,000 for each of the property's three rooms.
The change meant sole occupancy was no longer financially viable for many private investors.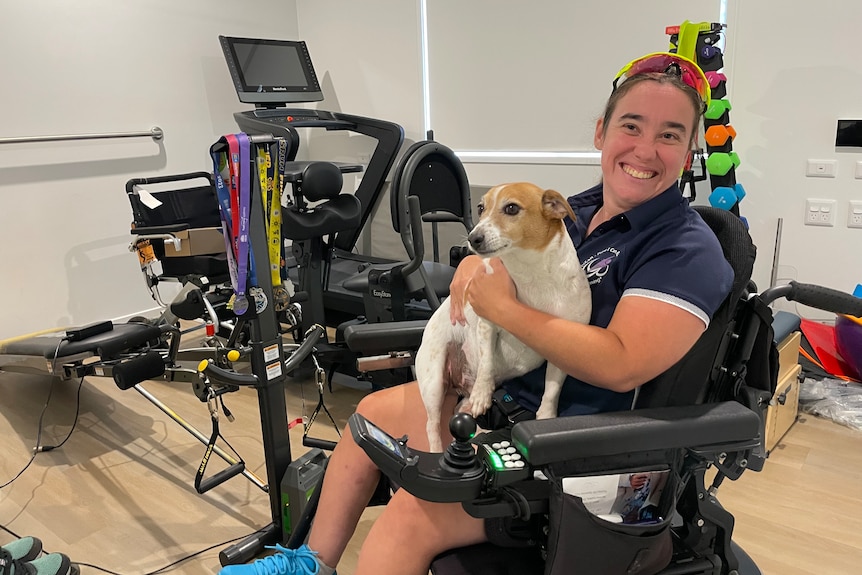 Ms Tobin said she was given an ultimatum in August — share the property or move out by November 21.
She said it was "confronting" in the midst of a housing crisis.
"I really don't have anywhere to go," she said.
"I will probably be living in my car and putting my stuff in storage, which I really can't afford to do."
Mr Richards — who believed the change was unjust and "defied logic" — said his other tenants took the news "terribly" when he explained the change of circumstances.
"This sort of stuff with Amy is heartbreaking," he said.
"If she lives in an apartment she gets one level of funding and if she lives in a house she is getting maybe 40 per cent of that.
"We lobbied hard for over a year and wrote to everyone and complained.
"We had a group of owners who were supportive because we thought common sense would prevail and it didn't."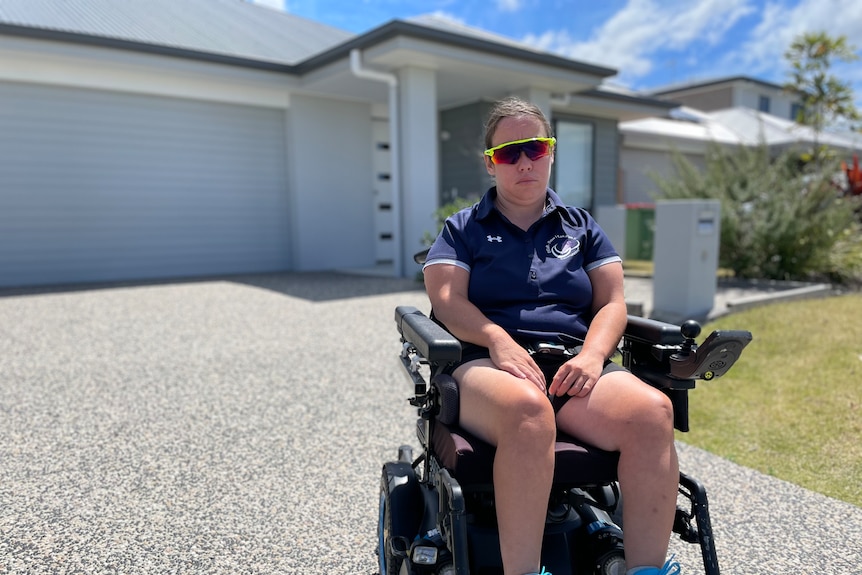 In a statement, the NDIA acknowledged the "difficult time" Ms Tobin has had with her accommodation.
A spokesperson said the findings from the accommodation price review were being progressively rolled out to ensure pricing reflected the needs of participants.
A wider review into the scheme's financial sustainability is due to deliver its final report this month.
"The NDIS review is nearing completion and is expected to provide further guidance for federal, state and territory governments on priority areas for improvements to the scheme, which may include specialist disability accommodation," the spokesperson said.
Decision delays prolongs the pain
Ms Tobin uses a wheelchair and requires around-the-clock care for everyday tasks like preparing meals, showering, dressing and driving.
The home is purpose-built for someone with high physical support needs and includes automatic doors, wide hallways, accessible bathrooms, low benches and space for her spare wheelchairs.
One bedroom has been converted to a gym with the physical therapy equipment she uses to maintain mobility and motor skills, while the other houses a carer.
These specialist, privately owned properties, built to standards that allow them to be rented to NDIS recipients, are in short supply.
There are no properties available on the Gold Coast suitable for her — the closest is at Nundah, about 60 kilometres north, in Brisbane.
Ms Tobin said had she known the home could be changed to dual occupancy, she would not have relinquished the Queensland government social housing unit she previously lived in at Burleigh Heads.
"It is tough for me to feel safe around other people," she said.
"There are plenty of people out there who were sold a dream of living in an accessible home who are probably also facing homeless due to the NDIS legislation and delays."
Life in limbo
Ms Tobin's independent support coordinator has been helping her look for a new home for the past two months.
Fiona Lawton said the NDIS guidelines were inflexible and the application process was clunky and bureaucratic.
"The [specialist disability accommodation] framework doesn't contemplate that someone with a disability may want to live [alone] in a house," she said.
"Not everybody with a disability — not everyone in Australia — is comfortable to share accommodation with other people."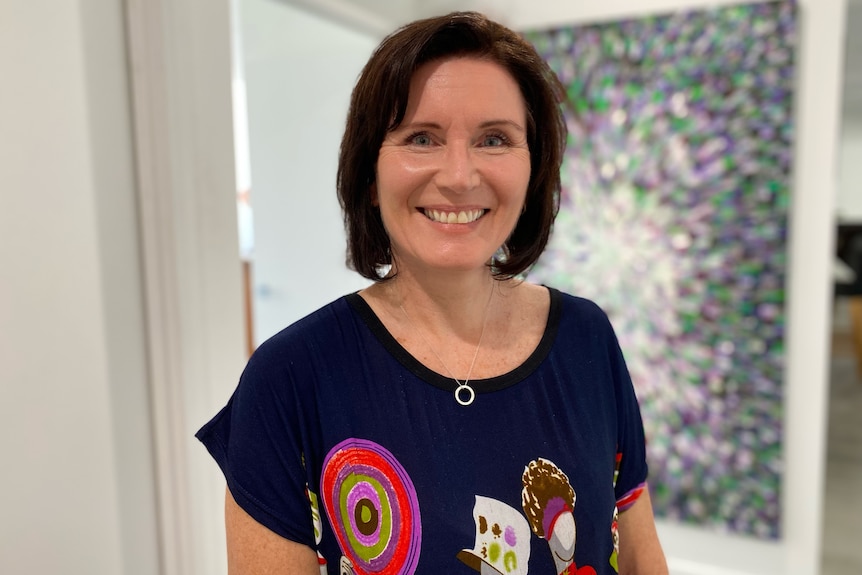 It took the NDIS four months to approve Ms Tobin's updated funding plan, leaving her unable to apply for properties that were available on the Gold Coast.
For residents like her, who rely on a team of carers, occupational therapists and physiotherapists, moving cities means starting from scratch with new support workers.
Ms Lawton said the time it took the NDIS to make decisions about a recipient's housing exacerbated the "untenable, unthinkable situation".
"They hold your housing security, your choice of where you live and the future of your accommodation in their hands," she said.
"The stress and the trauma that people with a disability are experiencing waiting for those decisions is just terrifying for them."
'Rolling dollar signs'
A shift away from group housing toward independent living was a recommendation of the Royal Commission into Violence, Abuse, Neglect and Exploitation of People with Disability.
But securing housing on the open market is complicated by the fact that wheelchair users struggle to use the toilet or shower, or make a meal in the kitchen of most homes.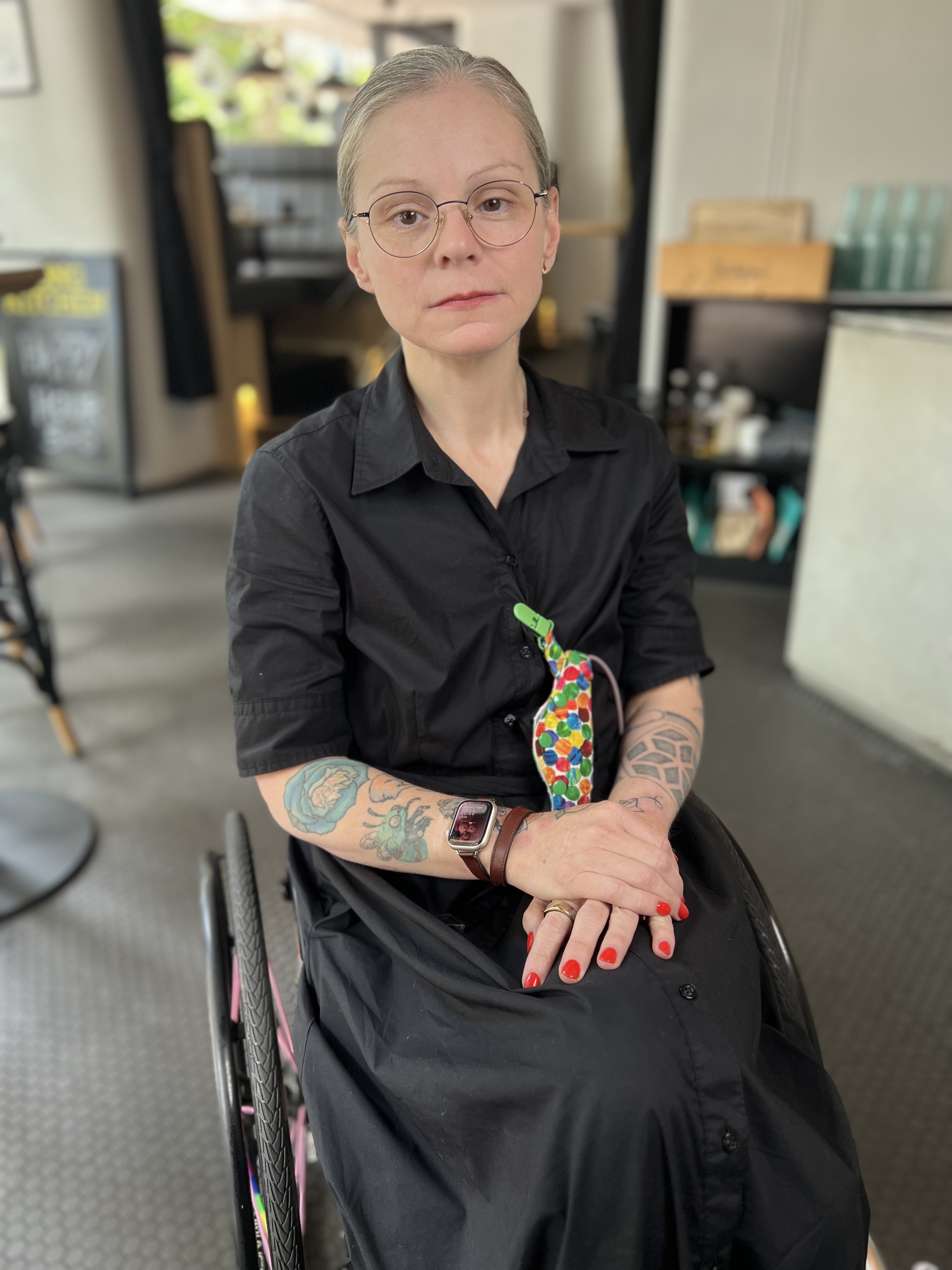 According to the NDIS June quarter figures, nationally 23,092 recipients were approved for the scheme under which 7,925 SDA properties were registered.
The figures showed 1,305 people were waiting for a vacancy and another 4,619 participants were seeking an alternative property.
People With Disability Australia said the federal government needed to include accessible housing targets in its housing strategy so people had control over where they live and who they live with.
"When you first move out of home and you move into a sharehouse you get to choose who you live with," president Nicole Lee said.
"For disabled people, for far too long, we don't have those choices.
"It does feel like we are rolling dollar signs sometimes and it is a really horrible feeling as a disabled person to feel like you are being exploited."